The easiest immediately effective creative hack, supported by research
I've shared this research with you time and again, but it's too important to let you forget.
Researchers at the University of Munich found that staring at the color Green for 30 seconds dramatically improves subsequent creative performance.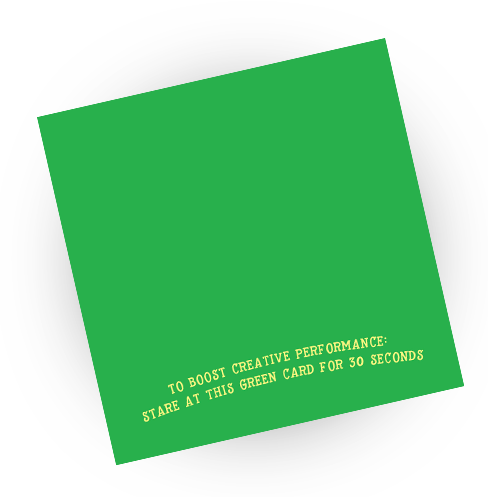 You'll find more information about the research on my site; there is a PDF of a creative green card for you to print out and keep close at hand–you'll find it by simply scrolling down on the home page at www.creativegenius.carlnordgren.com
I stare at mine throughout the day. I also painted my office walls green.