Free Creativity Workshop on May 5th in Durham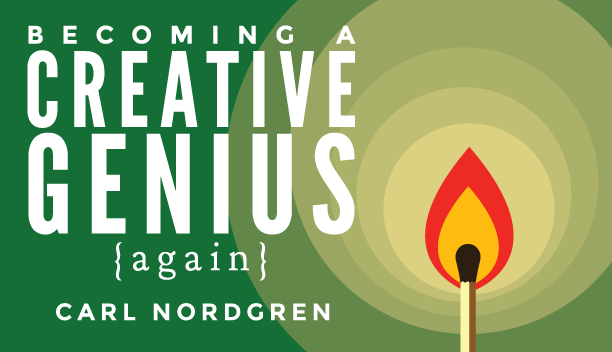 Did you know that 98% of us are born with a creative genius? And that the World Economic Forum recently determined creativity will drive our future successes?
I am hosting a fun and action-packed workshop on May 4th from 6:30 to 7:30 pm at the Southern Regional branch of the Durham Public Library. This workshop will help you grow your creative capacity and develop your entrepreneurial instincts; you'll develop skills that will serve you in all aspects of your life…and did I mention it's free!
I will share the best of what I've learned as an entrepreneur—one of my start-ups was on INC Magazine's list of the 100 Fastest Growing Co's two years in a row. And as a creative professional—l've worked in 4 of the creative industries. And as a fishing guide—at the age of 16 I was leading 50 yr old bank presidents on 4 day fishing trips. And as an author—three novels published, plus 'Becoming a Creative Genius (again)'. And as teacher and a student of creativity—I spent 14 years teaching courses on creativity and entrepreneurship at Duke.
Bring a friend or two, bring your book club, bring your virtuous circle, bring your business associates, and let's have some fun.
Southern Regional branch of Durham Library on May 4th, 6:30 to 7:30